So my mom sent me some pics a few weeks ago about this My Melody Bag...but I didn't really pay attention because I heard the price. But now that I look at it again, it's sooo cuuuute kyaaa!!! It's only sold in Japan, but my mom said if there is stock, people can buy it in H.K. too. It's basically this collab between Anteprima(expensive brand) and Sanrio(another expensive brand). Of course, lots of Japanese brands are expensive.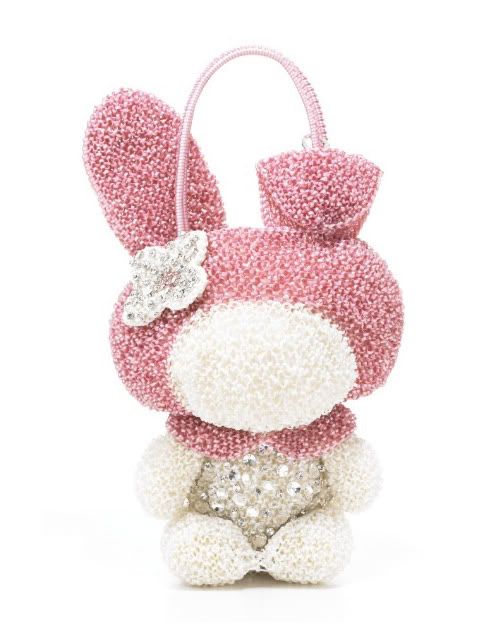 Isn't it SUPER
CUTE
?!?! This cute thing right here costs
115,500yen
, which means it's about
$1,400 USD
. And this is only for the small version. The Bigger version is much more expensive, I'm sure. I don't think there's even room for consideration.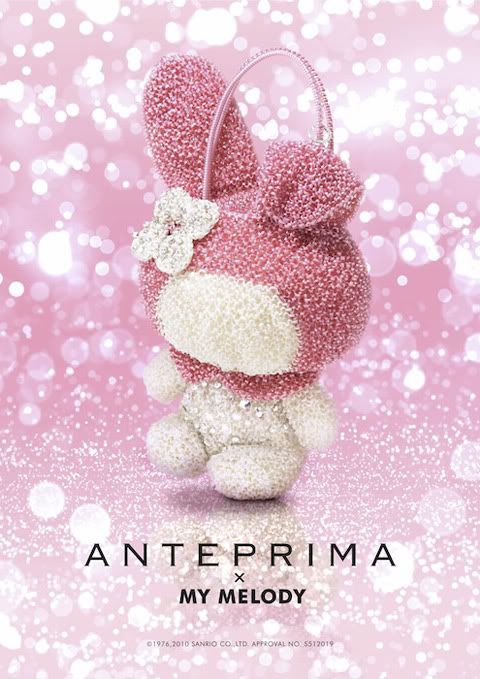 *drooooooooooools* I want one!!
My mom thought it was soooo cuuute that she actually went to the store to check it out. You know...like hold it and feel it. Then she found out...
that it was actually pretty heavy for a bag. Number 1, it was heavy. Number 2, there wasn't much room inside... so you can only put your wallet and cellphone and makeup. And she told me if it wasn't for the weight, she probably would have considered buying it for me. *faint* OMG. It's still expensive!! I guess it's only for decoration after all. But it's so cutee. They have a Kuromi version too, but honestly, My Melody's is much cuter.
Besides the bag, they also have bag charms!! Cheaper but still expensive for a bag charm.
There's another version of the bag. But I personally like the 3D version better. It's still cute though. This one probably have more room to hold things, unlike the cuter one.
For more information and products, you can visit the official site here:
アンテプリマ×マイメロディ