Yeah, okay, the title is pretty much taken from the outfit.
Black Long Sleeves
that says : Become Yours
Underneath it is a sleeveless dress with gray shaded layers
Red Vest
from MAPLE. What I love the most about this are the gigantic pockets, which usually fits everything from camera to cellphone to water bottle... you name it.
Black Leggings
from ZARA. I threw on another layer of short leggings because it was cold that day; I didn't have a longer one >_>
Black Boots
concludes this outfit.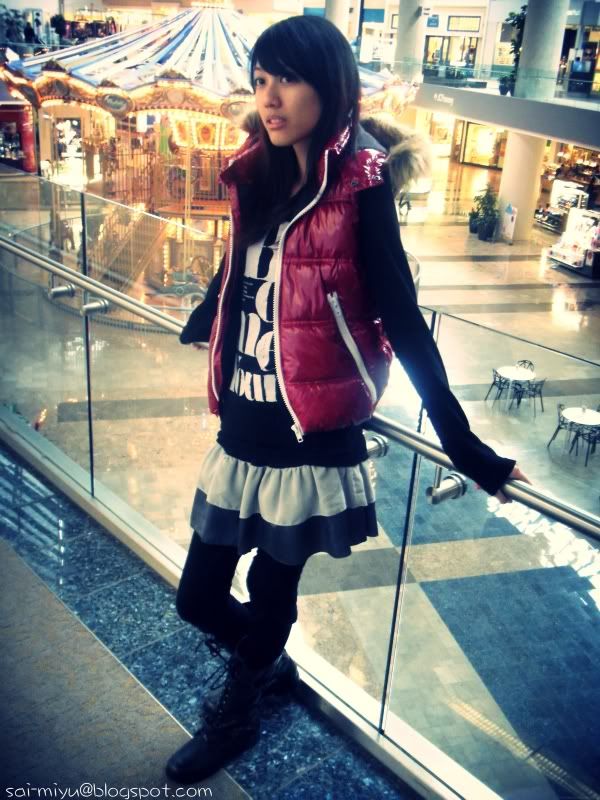 current profile pic.. :O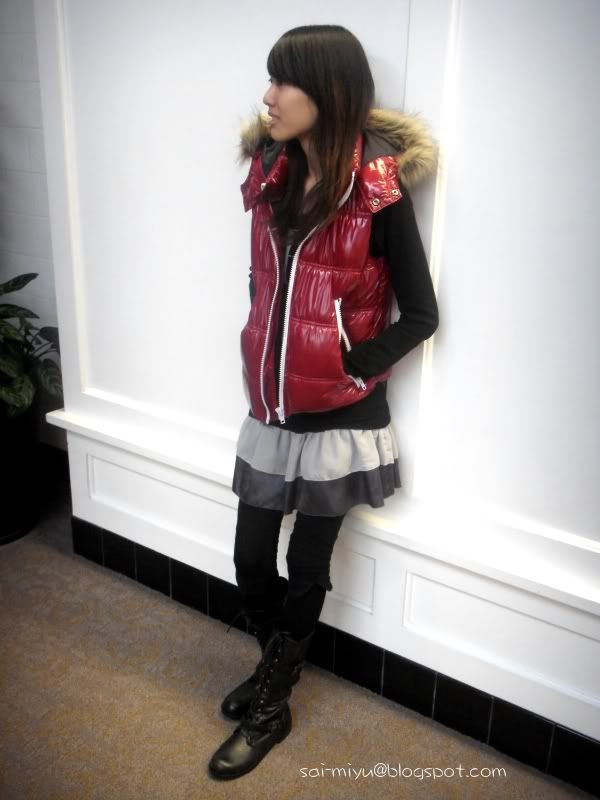 ready for more pictures?