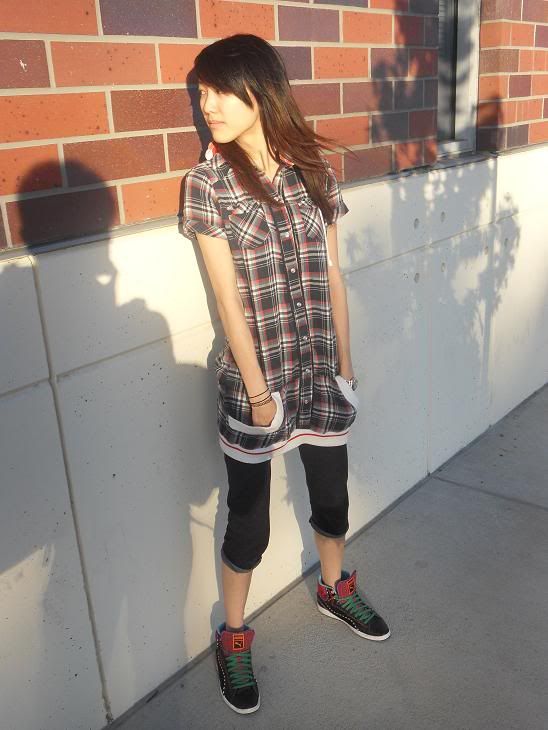 This is yet another
I.S.O
shirt. It's more like a long shirt that you can wear like a dress, so I just paired it with
jean leggings
(goes with anything).
Puma Hi-Top Sneakers
. I wear them like everyday now, they're so comfortable, it's worth it. They cost about $75. The bottom is really cushiony. I wouldn't recommend it for playing sports though because
running around the whole day playing pong pong still gets me tiny blisters :/ But they have sports shoes for that, I'm just too cheap to buy another pair. The plaid top has a detachable orange hood which I did not show.
I'm so excited for my haircut tomorrow! I will draw a picture of what I want, and hopefully the guy/girl will understand it. I might post some pictures up if I feel like it xP. It's been about 4 months since my last hair cut. I usually cut my hair twice a year, but my long hair is really bugging me these days, especially the messy bangs. We'll see how my hair will turn out tomorrow :) hoping for the best.